Week In Review - Week 7 - 50K Training
This is my 7th week of training for my 50K. All of the week recaps are below.
50K Training Plan
Week 1
Week 2
Week 3
Week 4
Week 5
Week 6
This week of training I was all over the place mentally. There is still repercussions from the whole Xmas fiasco. (How do you apologize for hurting people after they hurt you?) And I don't have many pics to share. The weather has me down, although I do love shoveling snow, I am not a fan of the snow and the insanely cold temps. And I feel I may be getting the sickness everyone has been passing around. (A coworker had an ear infection, and was at work all week-ugh) I have had a sore throat for 3 days, but no other symptoms. (fingers crossed I DO get sick AND the BF gets it, since he is going all OCD about not getting sick.)
Monday - Rest
- Actually, not really a rest day because I was outside at work shoveling snow for 2 straight hours. I was sweaty. I felt like I got a real good workout in at the end of the night. My upper back was getting tight, so I was mildly curious as to how I felt the next morning to run.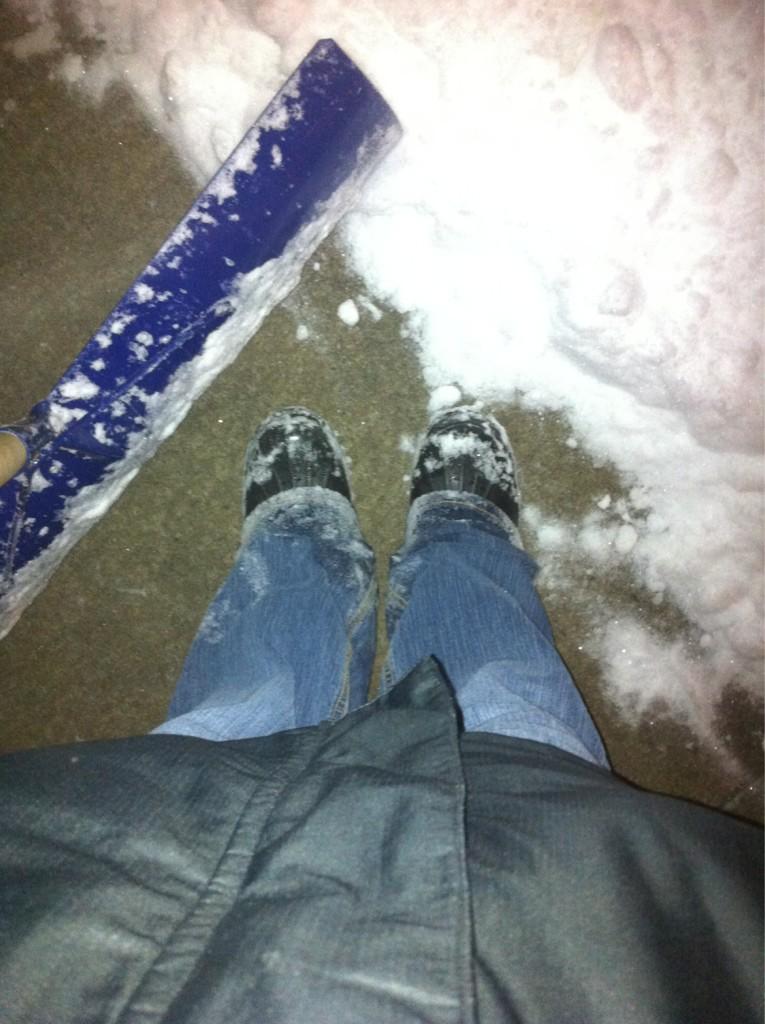 Tuesday - 4 miles scheduled, 4 completed.
I actually felt pretty darn good with not a whole lot of DOMS. I hopped on the clubhouse treddy and slogged out my 4 miles.
Wednesday - 6 scheduled, 3 completed.
I braved the drive to BSU and actually found a parking spot right in the front of the building. I got such a late start to this run and ran out of time to bust out my last 3 miles. 3 miles is better then no miles. I did do an ab workout from the Nike NTC app.
Thursday - 4 scheduled, 0 completed.
The weather was so bad, ice underneath snow that fell all night long that it was a snow day for the schools. I didn't have a free treddy at the clubhouse and there was no way I was running outside, so I didn't run. But I did do 2 workouts on the Nike NTC app, and lifted some weights after.
Friday - Rest
It was Friday. I slept in. It was great!
Saturday - 22 scheduled, 15 completed.
Another late start to run. I stayed up a little too late Friday, which was quite unusual. So a 3 hour later bedtime, meant 3 hours later waking up. Which means, I got the the Rec 3 hours later then what I would have liked. And I didn't have enough time to finish 22 miles on the indoor track before they closed at 8pm. So 15 was better then nothing.
Sunday - 8 scheduled, 15 completed.
I finished off my weekend miles with another 15 miler on very tired legs. I had that sore throat I was talking about earlier. I also had an unexpected gut ache all day/night. But I had 2 people who saw me working out Saturday and had to ask me about how many miles I did and how long I was working out. They said that I kept a pretty even pace and I looked good. I felt like a celebrity at the gym.
Do you know how much I LOVED saying to them that I am training for a 50K?!
I usually keep to the treddy but I am glad I did both days on the indoor track. My right quad was pretty crampy but I kept running at a slower pace with more walk breaks. I know I walked more then 3 miles. I don't know if I should have ran, but my legs sure felt like they did do 30 miles on Sunday night. I had some major tired legs.
Anyways, just a quick recap to this past week. We will see how this week progresses, if I do get sick ect.