I Was In The Newspaper - AGAIN!
#humblebrag
I was in the newspaper again. This time, it was to talk about my wine biz that I keep posting about!
The reporter was the same one that wrote about my Weight Loss win, and used my business as another article idea. It was fun and I really enjoyed the celeb status of doing it.
If you want to read the article,
you can do so here
.
If you want to host a wine tasting with me, you can email me and we can get you booked! I'm booking into September now, since my August is almost filled up!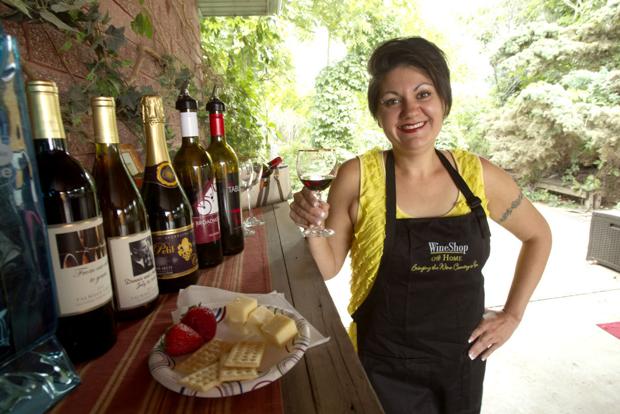 BUHL • Looking to fill your wine glass with a variety you can't find at the grocery store?
Tanya Savage, of Jerome, has been working as a wine consultant for WineShop At Home since June.
WineShop is headquartered in California's Napa Valley and is the only direct seller to offer its own wine brands. Independent wine consultants like Savage offer wine samplings where guests can taste wines, order wines and learn how to become consultants.
Savage, who has worked as a massage therapist in Boise for more than 10 years, said she likes the flexibility of the schedule. She recently moved to Jerome from Boise. She makes 20 to 44 percent of what she sells.
"I really researched it before signing up. I thought the commission was really fair," she said. "In this area it seems like there is a lot of production work. I like making my own hours."
Savage serves as the host of in-home wine tastings. Participants can invite up to 15 friends. The cost to hold at party is $29.95 plus tax and shipping. Savage said the group will receive $120 worth of wines or six full size bottles. WineShop offers four new wines every month. The average cost per bottle is about $20.
Savage guides people through each tasting and tells them what pairs best.
"You can try or buy what you like," Savage said. "If you don't like it, you don't have to buy it."
Customers have the option to personalize bottles for weddings and corporate events. There is also a wine club to join.
"It's like any other business. You have to put forth an effort," she said. "With my massage business I had to go out and get clients. It's not unlike any other business out there."